Pixel Gun 3D: FPS Shooter & Battle Royale
16.6.1
3D Shooter – Shoot Down All Your Enemies
Do you like playing first-person shooting game? Do you want to compete against other online players in a last-man-standing Battle Royale? If yes, then this 3D shooter is a great FPS game for you. Pixel Gun 3D: FPS Shooter & Battle Royale is an action-packed game in which you get to outgun your opponents using a large variety of guns. It lets you pick your weapons from a large selection of guns and swords and unleash them on the opponents. You will have to rely on your shooting skills and instincts if you want to survive the ruthless battle and come out on top. Keep in mind that this is a large game and you need to have significant storage space available to download it.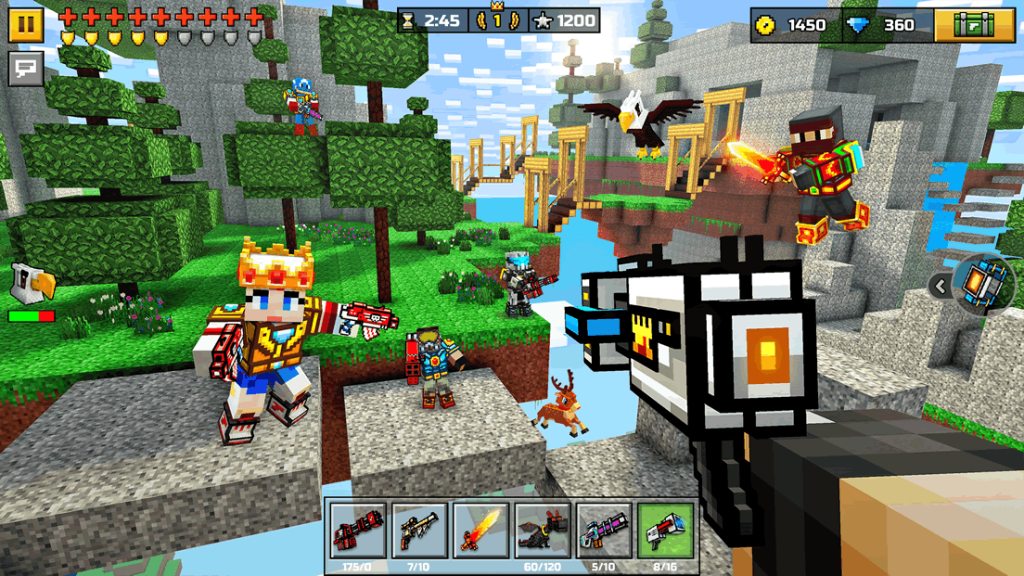 Pixel Gun 3D: FPS Shooter & Battle Royale has fast-paced gameplay while the graphics are similar to that of Minecraft. The 3D shooter does not let you relax for a bit. You have to remain ready for action from the minute you start. There is a large map that you can explore but your enemies are everywhere and can shoot at you from any angle. You need to make sure that you avoid their fire and kill them as quickly as possible. While the action-packed gameplay and the cool graphics make this game fun to play, the controls make it trickier to master. Unlike other FPS shooting games, you don't have an auto-scope or auto shoot option available. You need to do everything yourself and if you aren't quick you will be killed off within minutes.
This 3D shooter provides both offline and online game modes to you. The online modes can't be played without an internet connection while the offline modes can be enjoyed even if you aren't connected to the Wi-Fi. In the online modes, you get to play with hundreds of online players and chat with them during the game. The objective in the online and offline modes remains the same, kill as many of your opponents as you can. In the Battle Royale mode, you are transported to a map along with 100 other players. You need to shoot them all and try to be the last man standing. Other online modes you can play include Capture the Flag, Arena, and Clan Forts.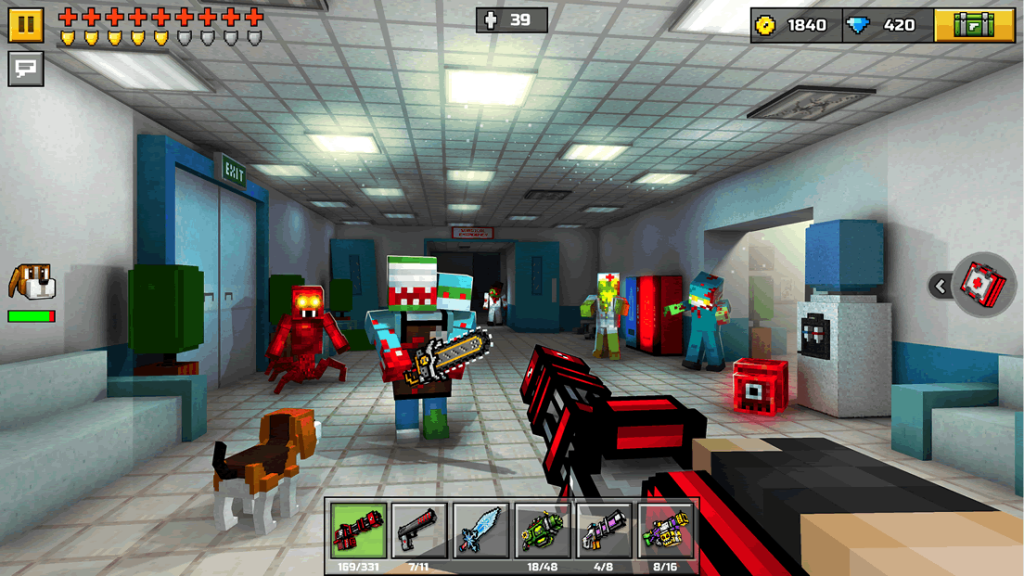 Pixel Gun 3D: FPS Shooter & Battle Royale provides a huge arsenal of weapons to you. There are guns of different types available as well as swords and even chainsaws. Aside from these weapons, you are aided in the battlefield by various pets. Your pets are going to attack the enemies along with you. A wide range of skins is also available in this 3D shooter. You can use these creative skins for giving your character the look you want. Aside from weapons, you can carry gadgets with you too. These gadgets can help you get the upper hand on your opponents. There is an Armory provided to you as well in which you can craft various cool items.
Features:
Multiple game modes
Take part in various online modes
Battle 100 online players in Battle Royale
Offline modes that don't need a Wi-Fi connection
Lots of different maps on offer
A huge variety of weapons to choose from
Various gadgets to help you in the battle
A wide range of skins available
Head into battle with various pets
Craft lots of cool items in the Armory
Chat with other online players
Conclusion:
Pixel Gun 3D: FPS Shooter & Battle Royale is a gaming app which is marketed towards people who love playing shooting games. It provides them the opportunity to showcase their shooting skills in a large arena and battle other online players to see who can outlast the others. It is a 3D shooter worth having on your phone and can keep you entertained for hours and hours.
---
Add a review
Tell us your experience with
Pixel Gun 3D: FPS Shooter & Battle Royale
16.6.1
RELATED PROGRAMS
Our Recommendations
---
---
---
---